products
Technique and Feet Coordination on a Drum Set—The Third Printing(2022)Buy now
This book is dedicated to drummer's lower limbs and gives detailed explanation how they function on drumset. Working from this book before proceeding to drumset studies will prove very helpful for all serious-minded students that mastered the fundamentals of hand technique. Those professional drummers who want to develop more systematic approach to their foot technique will benefit studying from this book—and it also makes a great tool for drum teachers. Along with the detailed explanation of various techniques and numerous exercises and patterns, the book provides you with the method of working on consistent time and groove, as well as makes a wealthy source of information on ergonomic set-up, natural posture, reading and count, vocalizing the rhythms, tuning, muffling, and more.
"The 26"—The Fifth Printing (2020)Buy now
This bilingual (Russian/English) book includes the precise and full transcription of the 26 standard American drum rudiments and the 7 "ancient" rudimental snare drum solos. The book gained recognition of such world-renowned educators as Jim Chapin, Dom Famularo, Claus Hessler, and more, and is officially recommended by the National Association of Rudimental Drummers for all students of rudimental technique.
The book is consistently popular among drum students and teachers alike, and was reprinted numerous times over the years. The revised Fifth Edition is now a
part of a series of the author's instructional materials, "Max Klots Drum Method".
Recommended for the drummers of all levels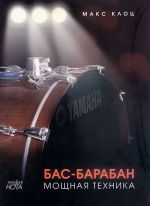 The Bass Drum: The Powerful TechniqueBuy now
The full explanation of bass drum and hi-hat techniques, complete with exercises to improve your foot technique, your sound and time. Tuning of the bass drum; how the drumhead choice, pedals and the bass drum's dimensions affect its sound, and much more. Third printing — 2009.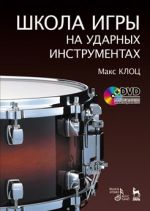 New! | The New Drummer's GuideBuy now
Revised & Updated 4th Edition (2020)!
"The New Drummer's Guide" is a book and DVD package targeted for the beginning drummer. Its primary focus is to give the aspiring student all the necessary information to start on their journey of drumming. All the patterns and techniques described in the book are demonstrated in detail in the DVD. The topics discussed include: developing correct hand and foot techniques; review, examine and explain in a clear and in depth manner how to play today's most popular basic drum patterns; provide information on drum tuning, drum positioning and basic kit set up; how to choose cymbals, heads, sticks, etc; introduction to reading music and drum notation.
Level: Beginner to Intermediate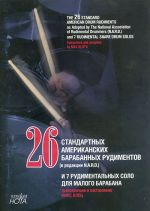 Discontinued | The 26
Max's classic book recommended by the likes of Jim Chapin, Bill Bruford, Dom Famularo, René Creemers, Peter Magadini, and more! The 26 N.A.R.D. rudiments in detail; the precise and full transcription of the 7 traditional snare drum solos; note-by-note transcription of Steve Gadd's rudimental/funk solo. Advanced contemporary rudiments; bass drum charts for the traditional solos; original solos by the author. "The 26" book is officially recommended by the National Association of Rudimental Drummers (N.A.R.D.) "for all students of rudimental technique".
Bilingual (Russian/English).
Third printing – 2009.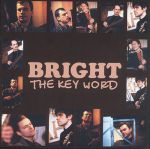 BRIGHT "The Key Word" ℗2002
An album of original fusion music composed by one of the best Russian saxophone players, Igor Timofeyev, and his band, BRIGHT. A tune "Wabara" from this album is explained in detail at Max's THIRD Clinic (2/25/2007).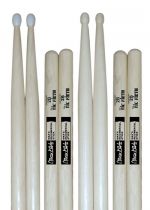 Discontinued | "Max's Rudimental Stick"
THE stick for rudimental practice. A 2B style, but with shorter dimensions, thicker neck, and different tip. Each pair weight-sorted and checked for the best balance and feel. Available in wood or nylon tip. Made in USA by Vic Firth, Inc.